Custom made wheels for your projects
The speciality of MAD'IN is of course, creating and manufacturing wheels for motorsport. This know-how and our advise are at your disposal as soon as you have a project... whenever you have a special requirement or you are seeking something that looks impossible !
Old replica wheels, motorbike wheels, electric vehicle wheels... we are craving all these projects !
Let's talk about it by email info@jante-madin.com , or by phone: +33 385 57 75 88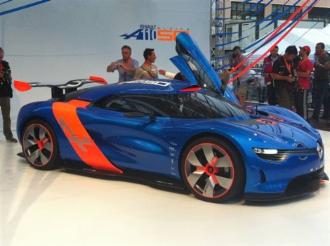 For the launching of the Renaul Alpine A110-50, we have been chosen to make some 21 inch wheels... a little bit special !
Fuchs wheel replica, made by us And here a BBS replica, also home made

Motorcycle wheel in 18" Side Car wheel in 15"

Special wheel for Citroen CX trailer Honda concept car wheel

This large wheel is perfectly adapted !

Trike wheels, bike wheels, or personnalised and engraved, special offset wheels, ultra light wheels, our engineering office is ready for you because...
Every Detail Counts !
Take a look at the clearance drawing:
You will understand that the brake system and the wheel have to match perfectly, or the opposite... That is the first point to be considered !
Then we have to talk about the offset, the body of the car, the kind of use and so on...
Advice or quotation... That's what we are here for !
Contact by email info@jante-madin.com , or by phone: +33 385 57 75 88